Captivate Your Guests with a Vibrant Holiday Front Porch Decoration
Meticulously Handcrafted: Lifelike Details of the New Year Foliage Wreath
Will not drop needles or wilt like fresh greens
Dimensional Design with Fuller
Dimensional design with fuller greenery than a traditional flat wreath
No watering or maintenance required
Elevate Your Front Porch with the Exquisite New Year Foliage Wreath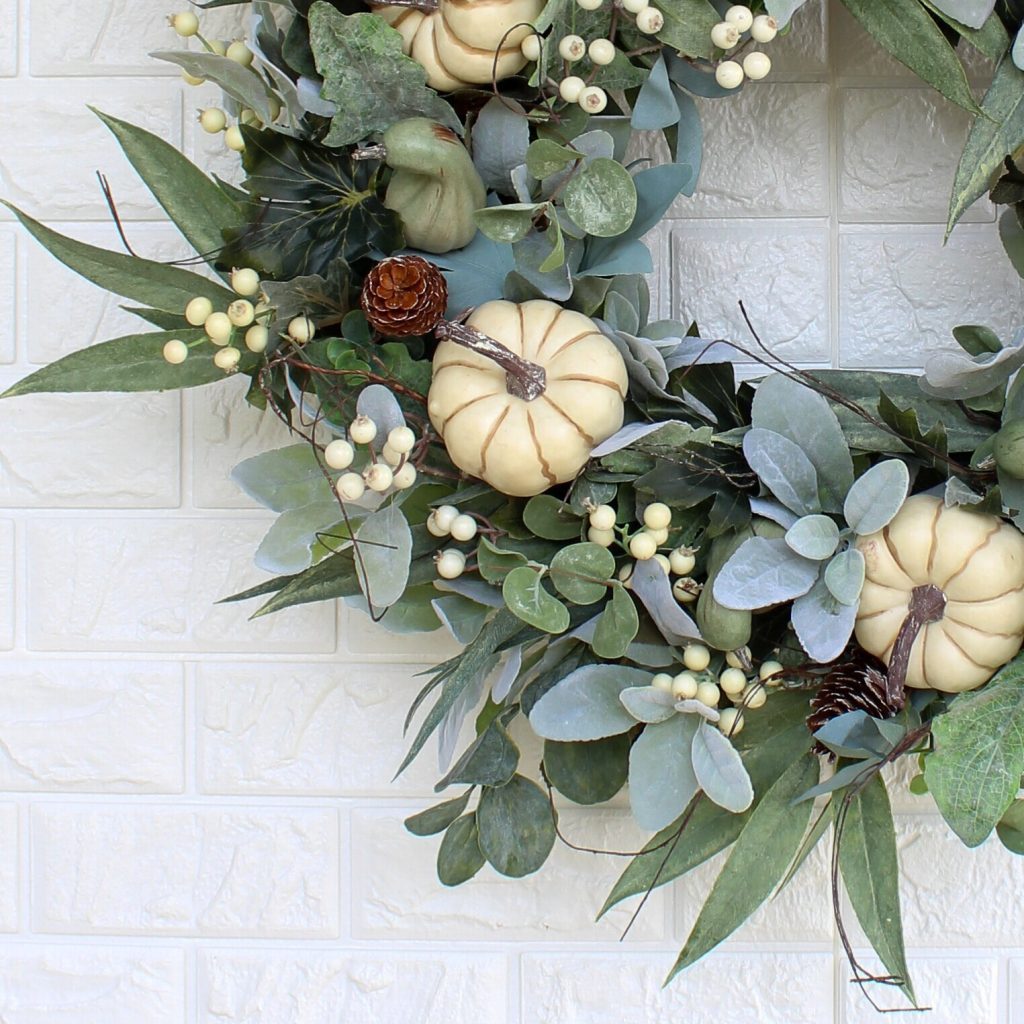 When I picked up the withered maple leaves piled at the edge of the field, an autumn breeze blew by, swirling the leaves in my palm into an intricate totem. I knew it was the Earth Goddess calling out to me.
I carefully kept the totem, gathering ripe pumpkins along the road and the last blooms of fall. With heart, I wove a giant fall pumpkin wreath, infusing it with nature's magic.
When I solemnly hung this fall wreath on the altar tree, a ray of light burst forth from the wreath's center. I knew this magic pumpkin wreath would bring bountiful harvest and peace to our tribe.
As children laughed and ran under the tree, the fall wreath brought them life and hope. As elders prayed devoutly, the fall wreath granted them the power of prophecy. This magic pumpkin wreath was a gift from the Earth Goddess, enriching our lives with its magic.