Finessepet Christmas Swag Wreath:
Elevate Your Indoor Holiday Decor
Handcrafted with Love and Attention
Exquisite Christmas Foliage to Inspire Your Space!
The Perfect Gift to Spread Holiday Cheer!
Captivating Christmas Foliage for a Festive Front Porch!
Get Festive with Finessepet Christmas Swag Wreath | Indoor Christmas Decorations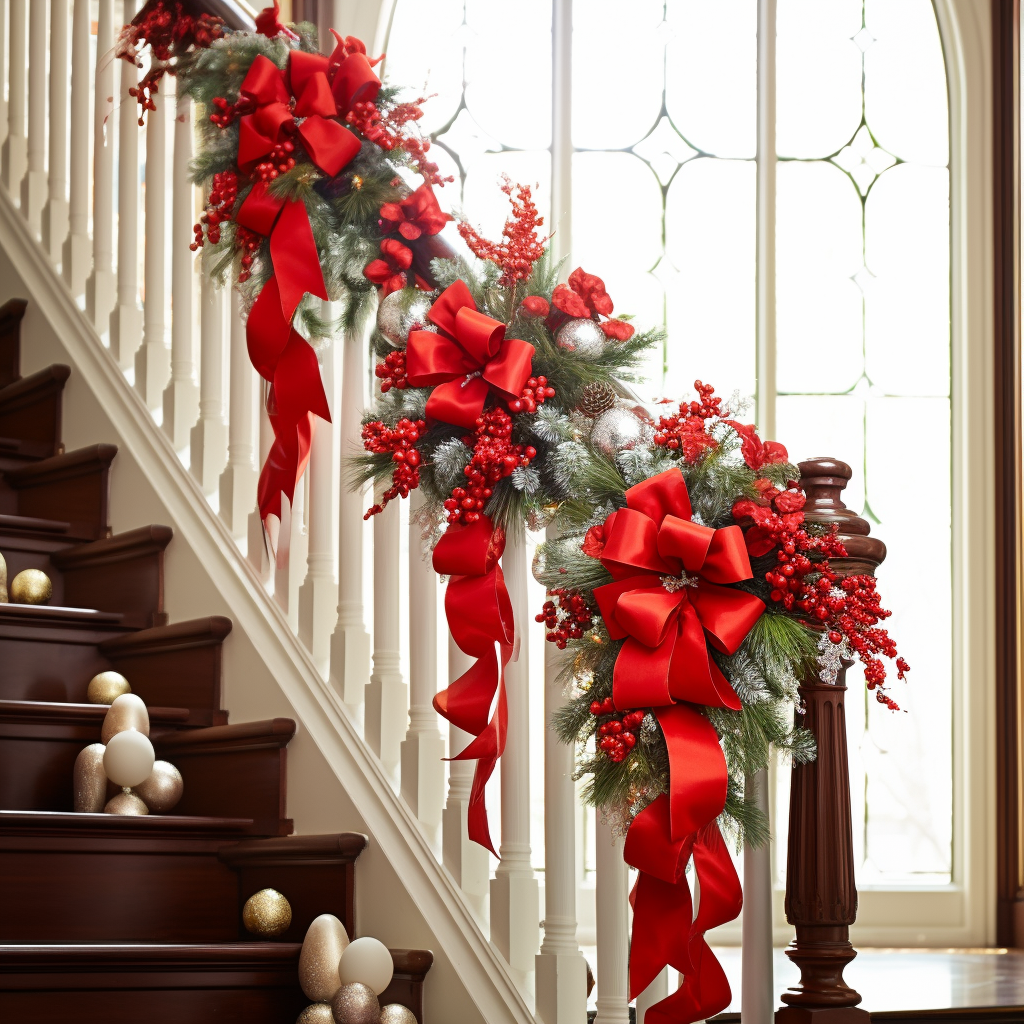 Enchanting Staircase Transformation
Once upon a time, Sarah, a young woman from a small town, eagerly awaited the arrival of the holiday season. She loved decorating her home and creating a warm and festive ambiance. As she prepared to welcome her family and friends, she realized that her staircase looked a bit plain and lacked that magical touch.
Sarah began her search for the perfect holiday decor to adorn her staircase. She wanted something unique and eye-catching, something that would make her guests feel the holiday spirit as they ascended the steps. After browsing through various options, she stumbled upon a stunning Christmas Swag for Stairs.
The swag was beautifully crafted, with vibrant greenery, red berries, and sparkling ornaments. Its elegant design perfectly complemented Sarah's staircase, giving it a touch of holiday charm. She imagined how her loved ones would be captivated by the sight, and it was exactly what she had been looking for.
Sarah eagerly placed an order for the Christmas Swag for Stairs. When it arrived, she carefully hung it on her staircase, and as the soft glow of twinkling lights illuminated the way, she couldn't help but smile. Her home now exuded warmth and enchantment, thanks to the exquisite staircase decoration.
As Sarah's family and friends gathered for the holiday festivities, they couldn't help but admire the mesmerizing Christmas Swag for Stairs. They were enchanted by its beauty and how it transformed the staircase into a magical pathway.