Sleep Pod Move - The Weighted Blanket for Ultimate Relaxation
Wearable Weighted Blanket for Adults Provides Soothing Full Body Hug
The Sleep Pod Move's gentle embrace is clinically shown to lower stress and anxiety by decreasing cortisol. Feel calm as its hug-like pressure melts away tension and worry.
This sleep pod's ergonomic weight system encourages natural deep sleep cycles, according to research. The cozy heaviness increases relaxation for rejuvenating rest all night.
The Sleep Pod Move blanket boosts mood with its snuggly embrace, helping you arise refreshed and cheerful, ready to seize the day. Reduce anxiety and find happiness.
Hooded Sleep Pod Move VS Sensory Blanket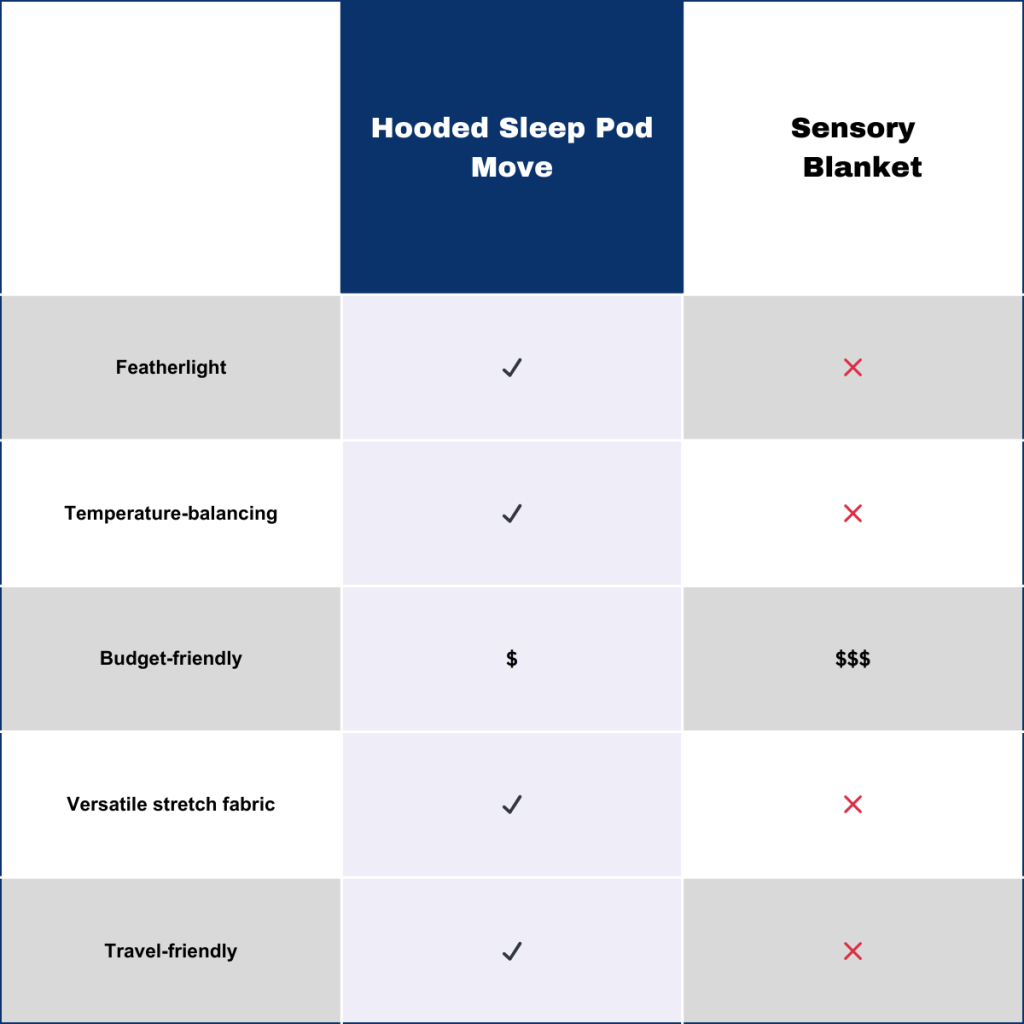 A Cozy Embrace - Dreamland with My Sleep Pod
Moonlight shone into the room as the clock on the wall ticked away. I closed Pride and Prejudice and put on my soft pajamas and sleep pod hoodie.
As I slid into bed, the world suddenly fell silent. I wrapped myself in the warm embrace, as if returning to my childhood bed. In this sleep pod, I found long-lost tranquility.
There was no noise, only calm. I curled up in this comforting cocoon, listening to my steady breaths. The wearable blanket hugged my whole body, my mind drifted away, leaving only coziness and relaxation.
I smiled to myself, tonight will be a sweet dream. In the dream, I was back in the flower fields, wind caressing my face, carrying the fragrance of early summer…
This time, I will cherish every moment of quietude, savoring the hard-earned sleep…