Simple and easy happy birthday balloon delivery
Extra thickening. Hard to burst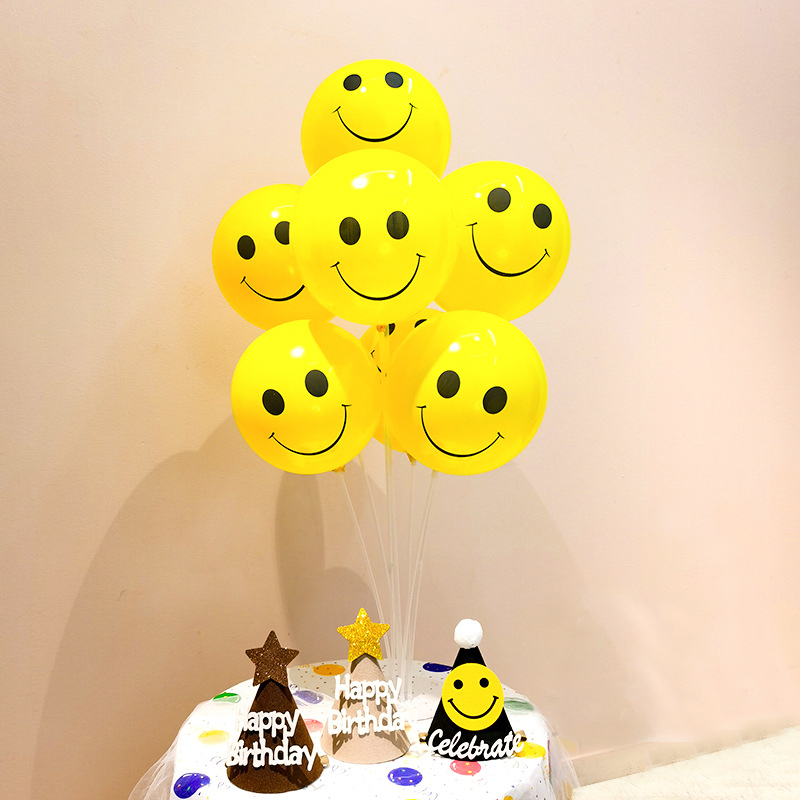 Our Smile Happy Birthday Balloons Includes: smiley face balloons (other colors of your choice), table floats, and other accessories (if you choose the package has)
🎈We only use natural latex balloons, which are uniform in color, spherical, and beautiful. All of them are biodegradable and environmentally friendly. The latex balloons can be filled with air or helium. Fill the balloon with helium if you want it to float.
🎈Ideal for birthday parties, baby showers, anniversaries, wedding arrangements, holiday parties, family gatherings, Christmas gifts, and New Year gifts. Beautiful scenes can also be created by yourself. 
🎈Size: 6 inch after inflating
Color: Yellow.
For children under 8 years old, adult supervision is required.
The Happy Birthday Balloons should be inflated to 80%. Please do not inflate the balloon too much to damage it.
Shipping: We offer free standard shipping on all orders above $99.Nothing stands between you and your order except 5-10 businessdays Under $99 our standard shipping is a flat $6.95. 
Returns: If you have any issues with your order and want to returnor exchange an item, just email us at [email protected] within 30 days of your delivery, and well quickly respond with a prepaidshipping label and details on processing a refund.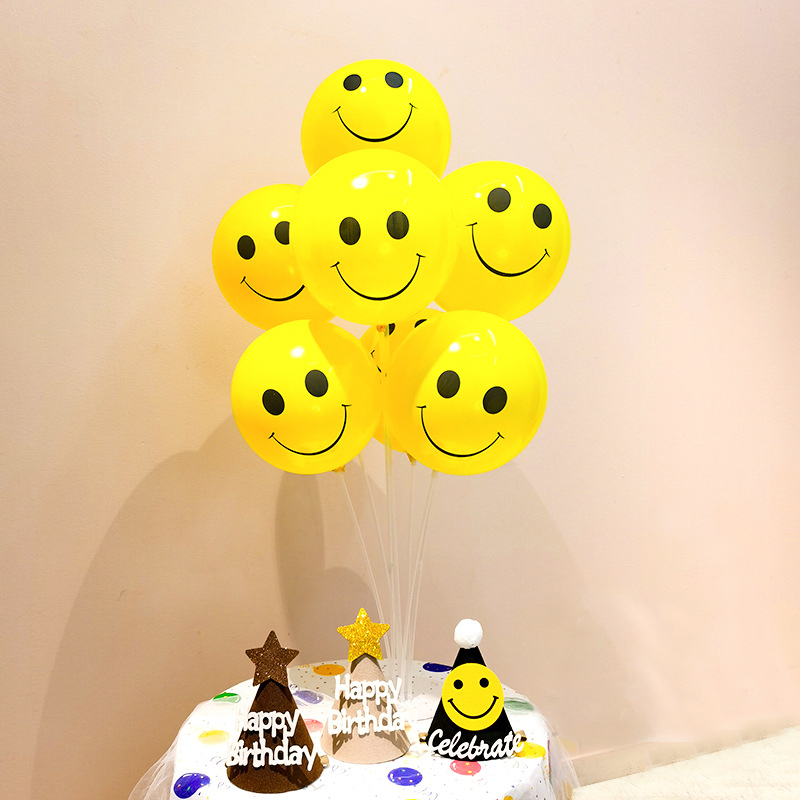 Smile Face Happy Birthday Balloons Set 1
10 x Smile face balloons 
1 x Balloon Stand(can hold up to 6 balloons)
1 x Normal pump(free gifs)
The package does not include a birthday hat
Smile Face Happy Birthday Balloons Set 2
6 x Smile face balloons 
2 x To You Bolloons
2 x Happy Birthday Bolloons
1 x Balloon Stand(can hold up to 6 balloons)
1 x Normal pump(free gifs)
The package does not include a birthday hat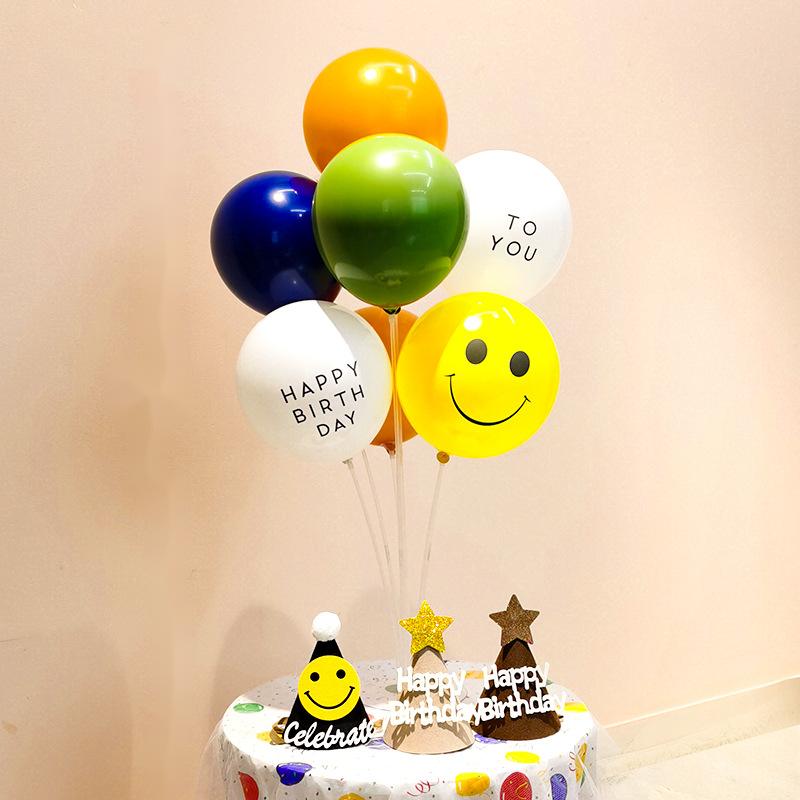 Smile Face Happy Birthday Balloons Set 3
2 x Smile face balloons 
2 x To You Bolloons
2 x Happy Birthday Bolloons
2 x Green Latex Balloons
2 x Blue Latex Balloons
2 x Orange Latex Balloons
1 x Balloon Stand(can hold up to 6 balloons)
1 x Normal pump(free gifs)
The package does not include a birthday hat