New!🍭 50pcs Heart Glossy Metal Latex Balloons - Thick Chrome Metallic Ballon for Party Decorations
Extra thickening. Hard to burst
50 Pcs 12″ Latex Balloons
Material: 100% Natural latex
High transparency
PVC material
Stretchable material with high strength
Reusable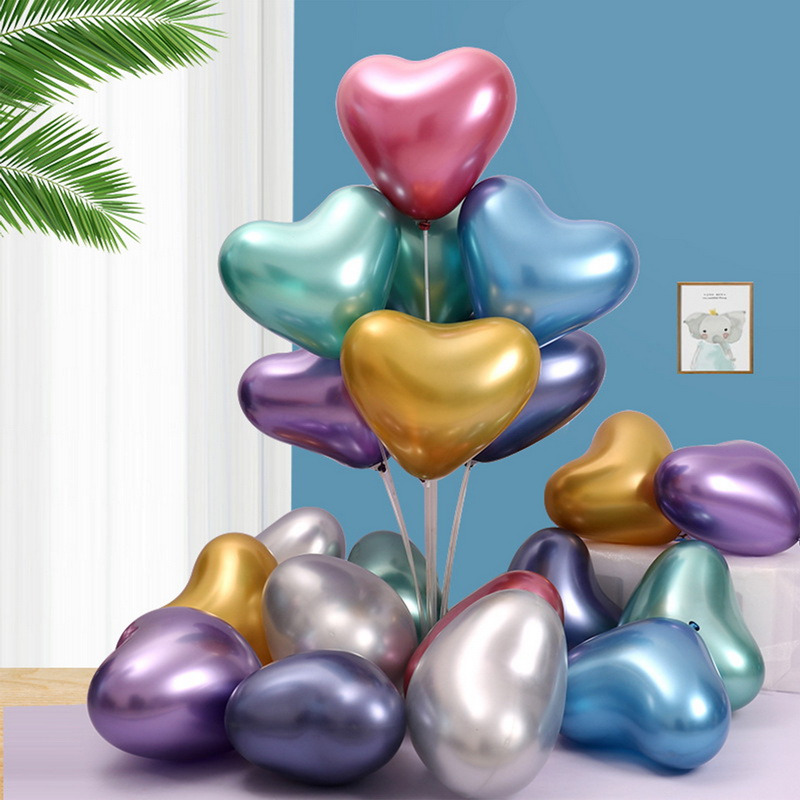 🎈We use natural latex for our party balloons. Using natural latex, we make our balloons with a high quality, eco-friendly material. Additional thickening. DIFFICULT TO BURST. SAFE TO USE. Air or helium can be used.
🎈Helium or air can be used to fill these balloons.
🎈Metallic balloons are the classic and most popular balloons, with chrome metallic colors being the upgraded version this year. Ideal for birthdays, baby showers, bridal showers, engagements, and any event with a vibrant color theme.
All balloons are 12 inches in size, high quality and provide beautiful decorations for multiple parties and everyone will love it.
50 pcs 12″ Thick Latex Balloons
A collection of Multi-color Color Metallic Balloons for Party Decorations
Shipping: We offer free standard shipping on all orders above $99.Nothing stands between you and your order except 5-10 businessdays Under $99 our standard shipping is a flat $6.95. 
Returns: If you have any issues with your order and want to returnor exchange an item, just email us at [email protected] within 30 days of your delivery, and well quickly respond with a prepaidshipping label and details on processing a refund.